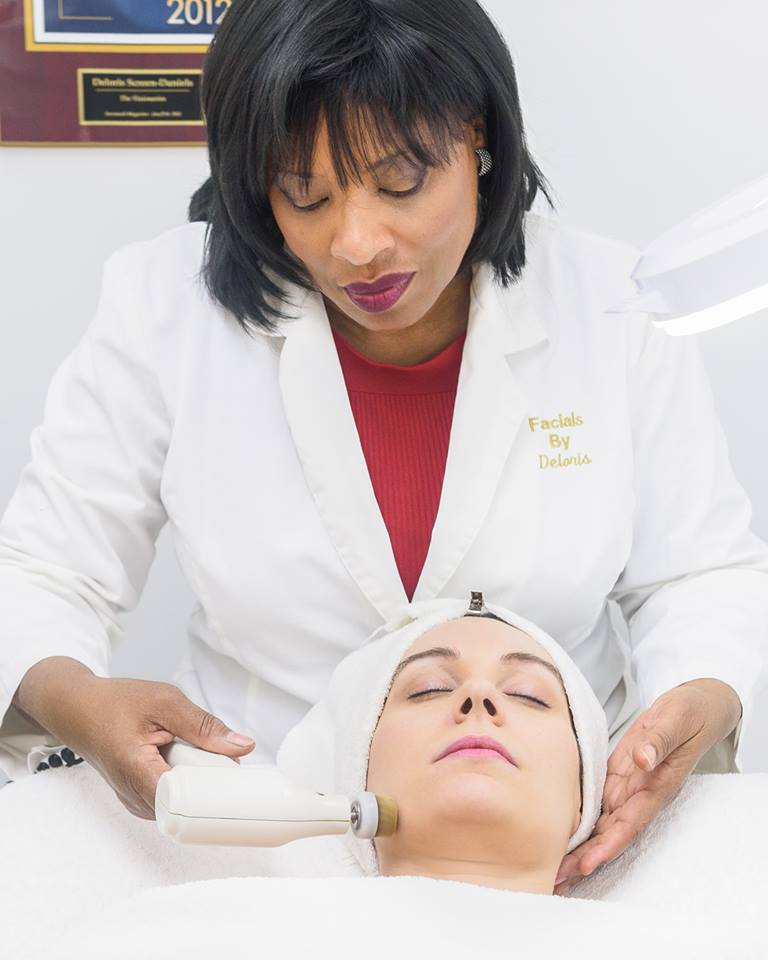 Greetings! My name is Deloris Screen-Daniels…I am a licensed cosmetologist and esthetician specializing in natural skincare…servicing the Savannah Georgia area for over 20 years. I have studied at some of the most widely recognized Beauty Institutions in the industry including;  Brewers Skincare School in Jacksonville Florida, The Savannah school of Cosmetology and Fashion Institute of Technology in New York City.
Over the years I have collected many testimonials from past and current clients…thanking me for delivering attentive and expert care when they needed it the most. Many indeed say that I am driven, hard working and obviously successful at what I do… But for me it all boils down to my passion… My strong passion for the nutrition, care, and beautification of your skin. I specialize in natural solutions for skincare and you will find that theme throughout my salon and the products that I use, such as Yon-ka of Paris. As part of my continuing education I travel extensively throughout the United States and Europe.
I regularly attend Yonka Institute of Skin Science as well as attend other beauty and skincare seminars, conferences and teaching venues. Regardless of my success and the highs and lows of my career…my most rewarding moments are mentoring others in the beauty industry in general. I currently chair the Savannah Technical College Cosmetology Department Advisory Board as well as a graduate of Leadership Savannah. As an accomplished business woman and salon owner, I have lectured and taught others on proper skincare techniques and best business practices; and I welcome the opportunity of future speaking engagements.